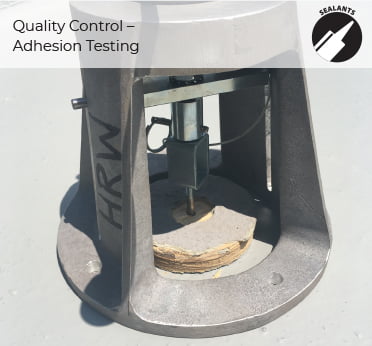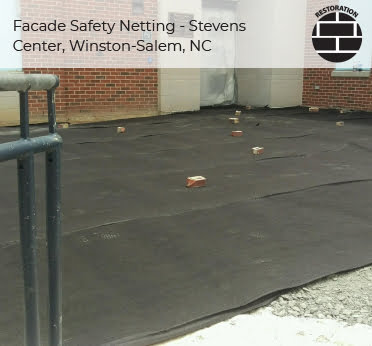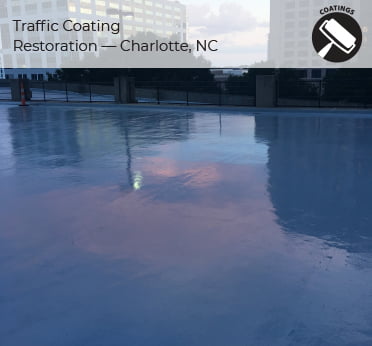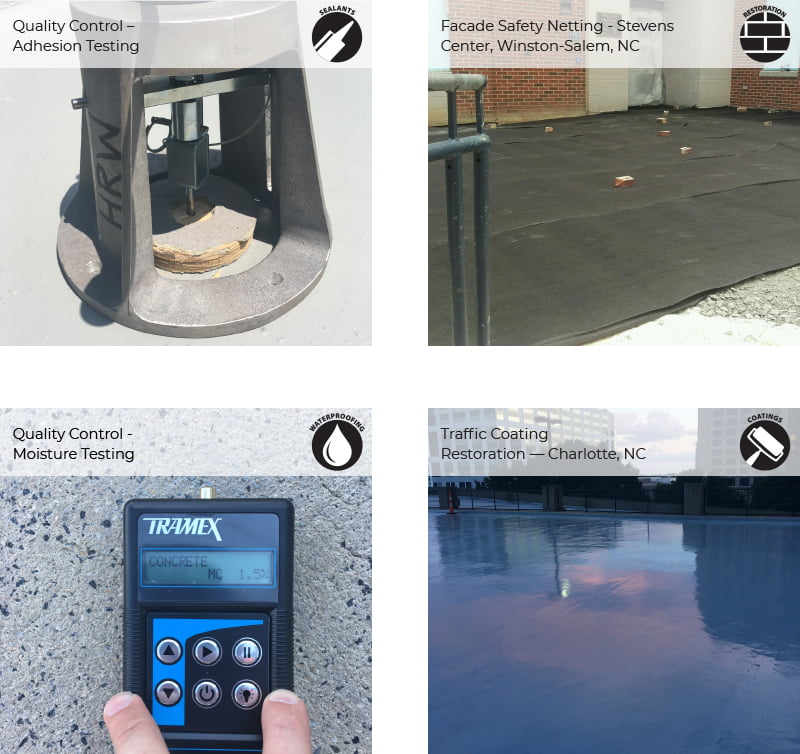 High Rock Waterproofing is a family-owned business founded in 1992. Our team has over 50 years of combined experience in the field of commercial waterproofing, concrete repair, and associated masonry restoration. We are centrally located in Winston-Salem, which means we can readily serve the surrounding areas of the Tarheel state and beyond.
At High Rock Waterproofing, we pride ourselves in training our team members to adhere to waterproofing and restoration best practices. We take the time to train each of our waterproofing technicians in each and every facet of the trade. From coating applications, masonry repair and sealant application, to structural repairs, we take pride in sharing our knowledge and skills with the next generation of tradesmen.
We excel in repair and restoration of existing structures, as well as new construction. When you need a partner to help solve water intrusion issues, consult with us to determine your best options for remediation. Our knowledge and expertise is sure to give you peace-of-mind that you have chosen the right people for the job.
About Waterproofing
Nothing lasts forever. Water will help make sure of that! Concrete, steel, and waterproofing membranes that were built into them decades ago will fail over time, whether from shoddy workmanship, or exposure to the elements. Some things you can see early enough to prevent bigger issues, sometimes, especially below-grad,e you can't. When you are faced with waterproofing issues, it's good to know High Rock Waterproofing is here and ready to help.
And if you're planning to develop a new commercial property, be sure to check with us to help you create a structure that is code-compliant and watertight for decades to come.
Every project, large or small, is approached with a total team effort assuring you that our service will meet or exceed your expectations.
All of our services are backed with our total satisfaction guarantee. If you are satisfied, tell your friends and project coordinators associates as this is how our business has continued to grow. In the event you are not totally satisfied, please let us know so we can accommodate your needs.
A Few Words About Safety
Safety is our highest priority. OSHA standards are the minimum of our standards as we strive to improve and exceed OSHA guidelines on every project. There is no greater priority than a safe workplace that ensures no injuries to our employees, employees of other trades, and our clients.
To learn more about us, call our nationwide toll free number, 800-524-9734 and let us know how we can help, or send us an email.