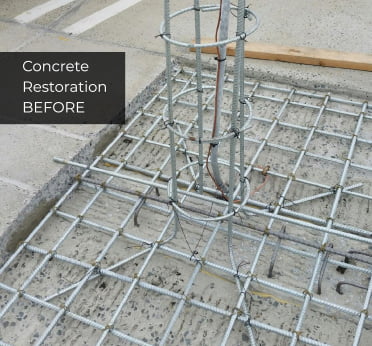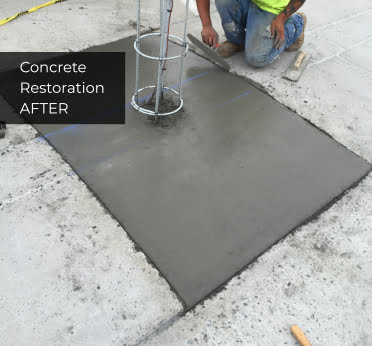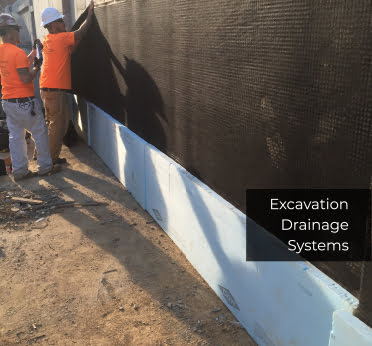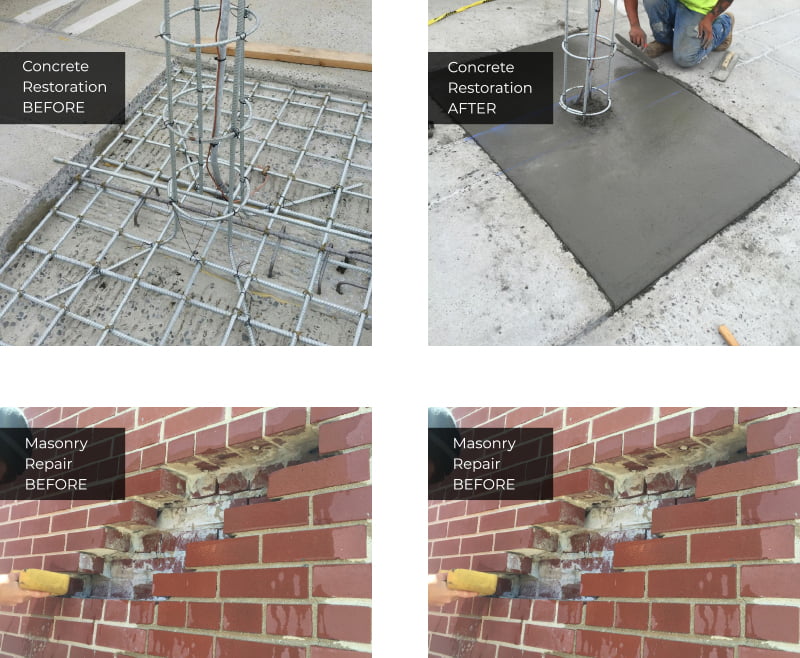 Services
We focus on providing exceptional waterproofing solutions for most commercial applications, including:
Parking Decks
Deck coating

Structural concrete and steel repair and reinforcement

Double T connection repair and reinforcement

Corrosion repair and prevention

Structural component repair or replacement

Expansion joint replacement

Specialty coating and painting

Pedestrian traffic bearing coatings

Vehicular traffic bearing coatings
Exterior Building Services
Sealant and caulking repair and installation

Architectural coatings and painting

Concrete repair (above and below grade)

Full waterproofing analysis for all new construction applications

Hot rubberized asphalt membranes

Self-adhering sheet membranes

Cold applied rubberized asphalt membranes

Drainage repair, drainage installation
Masonry Services
Masonry retrofit anchoring and stabilization

Brick and stone repair and maintenance

Small Rebuilds and Repairs
Facade Safety Netting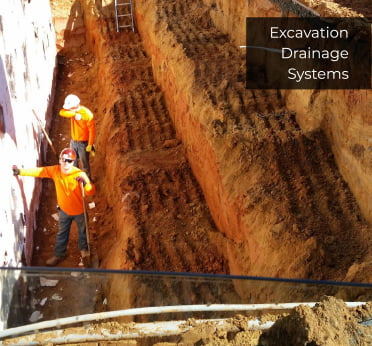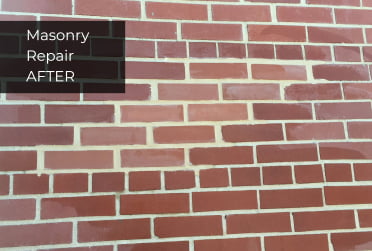 We welcome the opportunity to bid on existing structure and new construction projects. If you would like to receive a bid from us, please contact us. If you have an emergency and need a prompt response, please call 800-524-9734.